Holiday to Duisburg 2009
<!IMG class=default WIDTH=75% SRC="flyers/2008.jpg">
TRAVEL
by luxury coach via ferry from Dover to Calais and then through France Belgium and Holland to Germany
HOTEL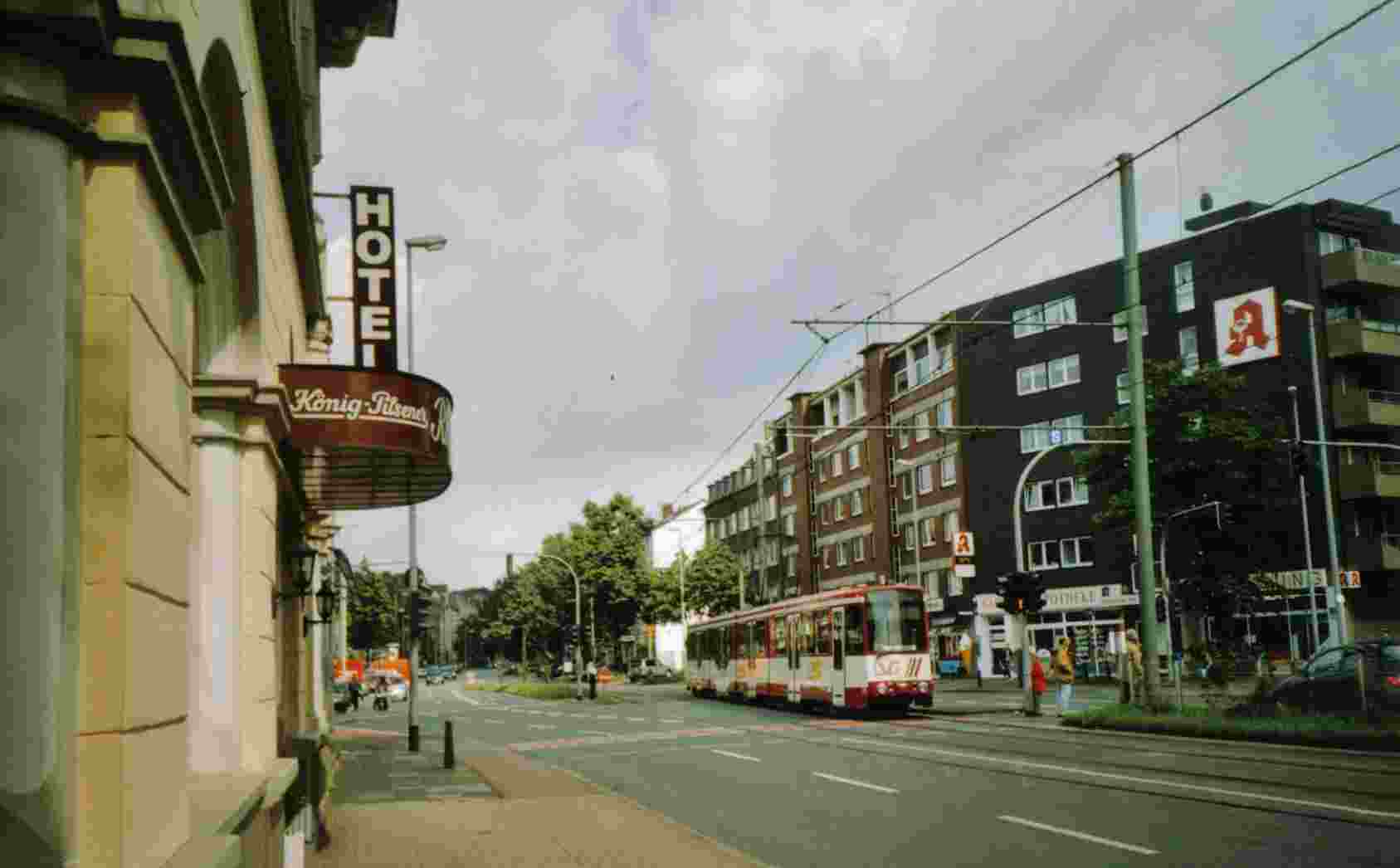 <!BR CLEAR=all> <!IMG class=default SRC="../images/rh_old.gif" ALT="Rheinischer Hof Hotel, Duisburg">
Rheinischer Hof, Mulheimerstrasse - a family run hotel a short walk from the centre of Duisburg (trams and taxis nearby) -comfortable rooms with ensuite facilities; staying on a bed and continental style breakfast basis - single rooms available
HOLIDAY TO DUISBURG SATURDAY 23rd MAY TO SATURDAY 30th MAY 2009
ITINERARY
Sat 23rd May
leave Portsmouth 0630, arrive Duisburg 1800
Sun 24th May
spend the day hosted by our German friends; (evening) Welcome Party at the Dietrich Bonhoffer Haus
Mon 25th May
A visit to Freudenberg and on to Biggesee for a boat trip. The Biggesee is the fifth largest reservoir in Deutschland whose dam was completed in 1965. It serves primarily to provide water to the Ruhr Valley but also produces hydro-electricity.
Wikipedia article on Freudenberg
Wikipedia article on the Biggesee

Tues 26th May
(morning) Reception at the Rathaus; (rest of the day) free
Wed 27th May
A day in Düsseldorf
Thurs 28th May
We visit Xanten, Roman settlement and nearby town. (Also, I think, the only town in Deutschland whose name begins with a 'X'). Description of the Varus Schlacht/Varus battle.
Fri 29 May
Free Day - shop, sightsee, as you please; (evening) - farewell party at a restaurant on the Six Lakes
Sat 30 May
leave Duisburg 9am for return journey to Portsmouth
If you wish to travel with us but stay with friends you will be very welcome
YOU DO NOT HAVE TO SPEAK GERMAN TO ENJOY THIS HOLIDAY
COST
£385 per person. This includes the coach fare, hotel and ALL THE TRIPS. The trips are optional and if you prefer, you can 'do your own thing' but the cost of the trips cannot be refunded as they are booked and paid for in advance. If you just wish to travel with us and stay with friends the cost will be £170. (If you wish solely to travel to Duisburg with us but take no part in the exchange activities at all, then you are still welcome to travel with us for the same £170)
OTHER COSTS TO BE MET BY YOU
All lunches and dinners except Sunday. Travel Insurance. Please arrange your own. This needs to be done as soon as it is con­firmed that sufficient deposits have been received for the holiday to go ahead.
PAYMENT
A non-refundable deposit of ?50 per person is required by October 25th, Please book by completing the attached booking form If you need further information, please telephone Mrs Reid on 02392 378 545 or contact by email.